Do Homeopathy medicines contain steroid?
Saturday, October 10th, 2009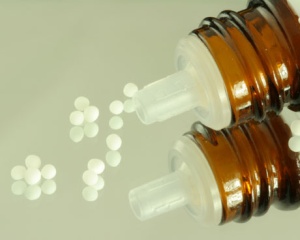 Homoeopathic system of medicine is the second largest medical system in the world according to the World Health Organization (WHO) statistics. This system originated in Germany 200 years ago and it is practiced in more than 60 countries. In India alone there are more than 3, 00,000 institutionally qualified Homoeopathic doctors. These medicines are used world wide for more than 2 centuries and side effects/adverse effects were not reported till date. Govt of India has recognized this system and regulations for practicing Homoeopathic system of medicines were formulated. There are more than 200 undergraduate colleges and around 25-30 postgraduate colleges of Homoeopathy are there in India.
Homoeopathy is effective in acute as well in chronic diseases. But many a times people have a wrong notion that Homoeopathy is effective only in chronic cases and in acute illnesses one need to go for Allopathy. It is totally a wrong concept. Many of the acute illnesses are easily managed with Homoeopathic medications like acute respiratory infection, fever, throat infection, severe headache, dysmenorrhea, severe joint pains, ear ache, loose stools etc. Meantime Homoeopathy is useful in recurrent, refractory chronic diseases as well.
What are these steroids and where it is used?
In our body there is a pair of endocrine gland called adrenal gland situated on the upper pole of both the kidneys. These glands produces steroid hormones of three types namely mineralocorticoids, glucocorticoids and androgens. These Hormones are very essential for maintenance of life. One cannot survive without these hormones. Excessive production of these hormones and deficient production produces various clinical disorders/Syndromes.
Among these synthetic glucocoriticoids are used for therapeutic purpose because of its anti-inflammatory, mild immunosuppressant action. These are prescribed by practioners of Allopathic system of medicine in case of acute conditions/ emergencies. These steroid preparations should not be taken for long time, and if taken should be under strict medical conditions. When these steroids are given for a long time it produces softening of the bone (osteoporosis), abnormal fat deposition over the trunk( Buffalo hump), abnormal hair growth ( Hirsutism), Diabetes, Weight gain etc.
Who can use steroids?
Only an allopathic doctor can give steroid with caution. In the market various steroid preparations are available. It is available in the form of tablets, nasal drops, inhalers, injections etc. Many a time's steroids will save the patient in life threatening emergencies. But it should be taken strictly as per the medical advice. Qualified allopathic doctors give steroids in several clinical conditions like acute asthma, skin infections and eczemas, acute joint diseases, connective tissue disorders etc. Non allopathic doctors( Homoeopathic, Ayurvedic, Unani) are not permitted to prescribe steroids in any form.
Where is the origin of the information- Homoeopaths use steroids?
1.Many so called 'educated people' are ignorant about Homoeopathic system of medicine. According to them only steroid is an all time panacea for every kind of acute illnesses. So whenever they come across their relatives and friends who are on Homoeopathic treatment, they warn their relatives about steroid content in these medicines.
2. When the beneficiaries of Homoeopathy share their experience with Non Homoeopathic doctors a general warning they receive is – "careful, it may have steroids". It may be due to ignorance about Homoeopathic system of medicine or decided aversion to alternative system of medicines.
3. This is how such irresponsible statements get disseminated and deprived many deserving patients to come for Homoeopathic treatments. This is a 'weapon' used by many to stop the patients going for Homoeopathic treatment. Not only steroid, some persons will go to the extent of saying that Homoeopathic medicines contain crude metals and chemicals. That's how such false allegations are propagated in the public.
WHAT ARE THE LAB TESTS TO DETECT PRESENCE OF STEROID?
There are several Laboratory tests available to estimate the presence of steroids in a given compound. Some are old yet popular test, i.e. colorimetric tests and some are confirmatory tests like Thin layer chromatography method and UV absorption method.
BEWARE ABOUT THE FALSE POSITIVE REACTION:
One of the old methods of detecting the presence of steroid is COLORIMETRIC METHOD using tetrazolim blue salts. If the given compound contain steroid, during this test a highly coloured compound is produced which is known as FARMAZAN. This test gives false positive result if the given compound contain reducing sugar like lactose. As we all know most of the Homoeopathic medicines contain lactose( goat's milk powder) and hence there will be a false positive reaction. Most of the potentised Homoeopathic medicines contain some percentage of dispensing alcohol and responsible for the false positive reaction. Hence this method is not advisable to confirm the presence of steroids.
CONFIRMATORY TESTS:
Other methods used to test steroids are Liberman Buchard test, thin layer chromatography method and UV absorption method.
Almost all steroids show UV absorption between 235 and 240 nm in dehydrated alcohol or methanol in a clear solution. A complete spectrum of this solution is taken between 400 NM and 200 NM on a suitable spectrophotometer, if any steroid is present, it will show maximum at 240 NM. This is the right method of testing to confirm the presence of steroids and no Homoeopathic medicines will show positive reaction.
If anyone is interested to find out any steroid content in Homoeopathic medicines they are requested to go for these above mentioned tests than colorimetric test. Many a times people are misguided because of this misleading result in colorimetric test.